OATLY!

[OATOLOGY]

When people try plant-based products, they naturally compare them to their dairy counterparts.
But why is dairy the baseline for comparison? What makes real milk, "real" milk?

These questions inspired us to create Oatology, a new metaphysical school of thought
that questions the nature of reality as it pertains to Oatly!

Winning live client work sold to Oatly! at VCU Brandcenter
Gold – Student Integrated Campaign // Richmond Ad Show 2022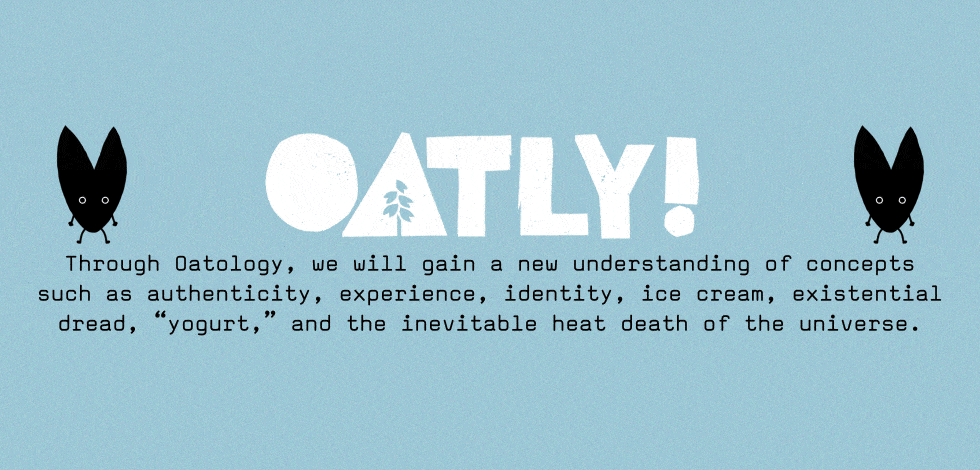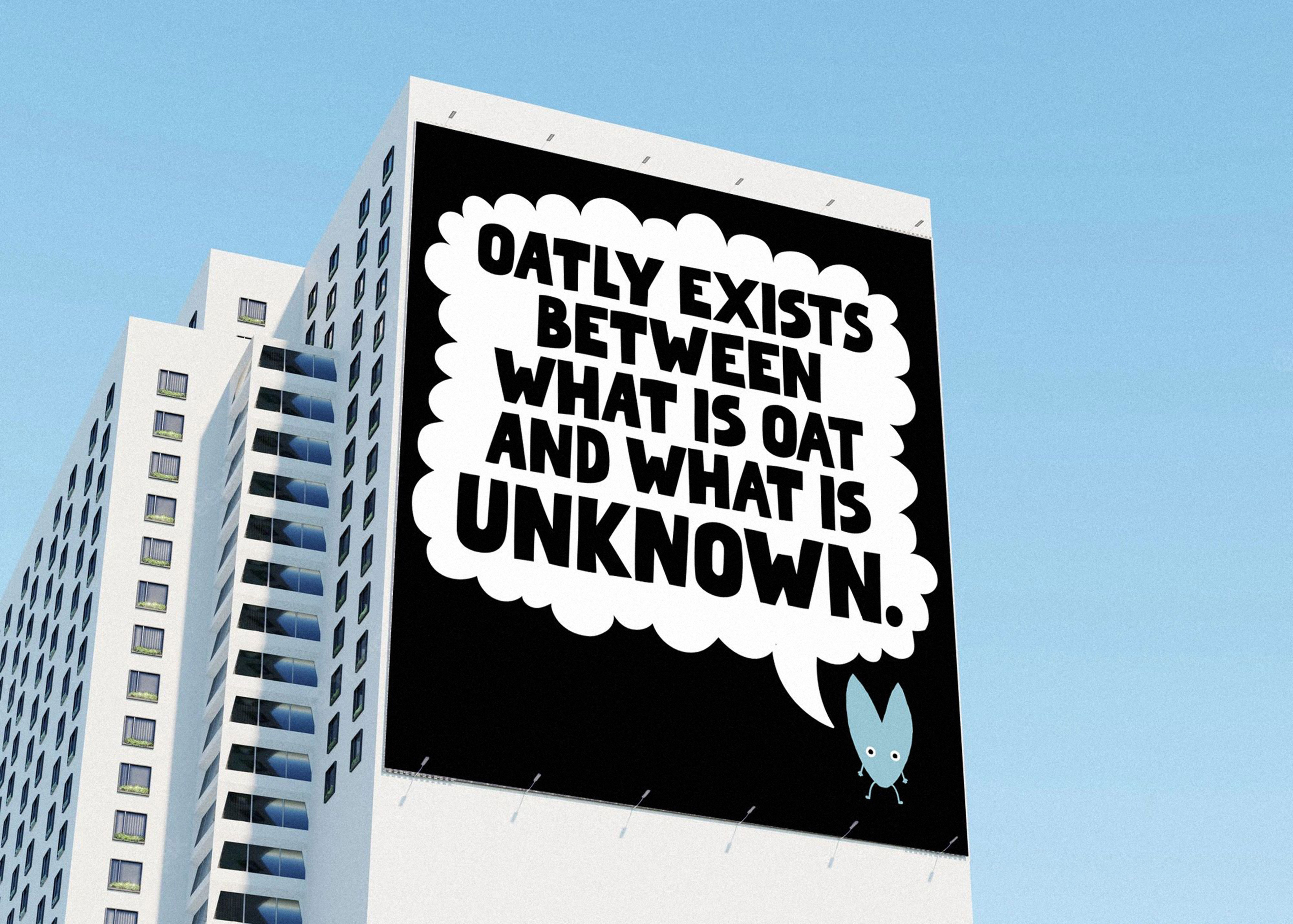 ---
ACTIVATION:
FLOOR PORTALS
An Oatly portal? Huh. Wonder where that goes...

Training customers to look for new Oatly! products in unexpected places with portals that lead to new locations featuring Oatly! products throughout the grocery store.
---
SPOTIFY

Bringing the ethos of Oatology to Spotify with radio ads made to make listeners question their reality.
---
MERCH:
MAGIC OAT BALL
We created a magic eight ball tailor-made to combat your existential dread with the power of oats.
---
ACTIVATION:
CAPTCHAS
Announcing new products by hijacking an iconic web feature on the Oatly! website.