Spotify
[Sounds Familiar]

Gen-Z listeners assume "The Classics" are outdated.

By comparing the words of famous authors to the lyrics of popular songs, we'll show Spotify listeners that classic lit is just as relevant today as the day it was written.

Created for the Young Ones 2023 Spotify brief.
Shortlisted, Young Ones 2023.
---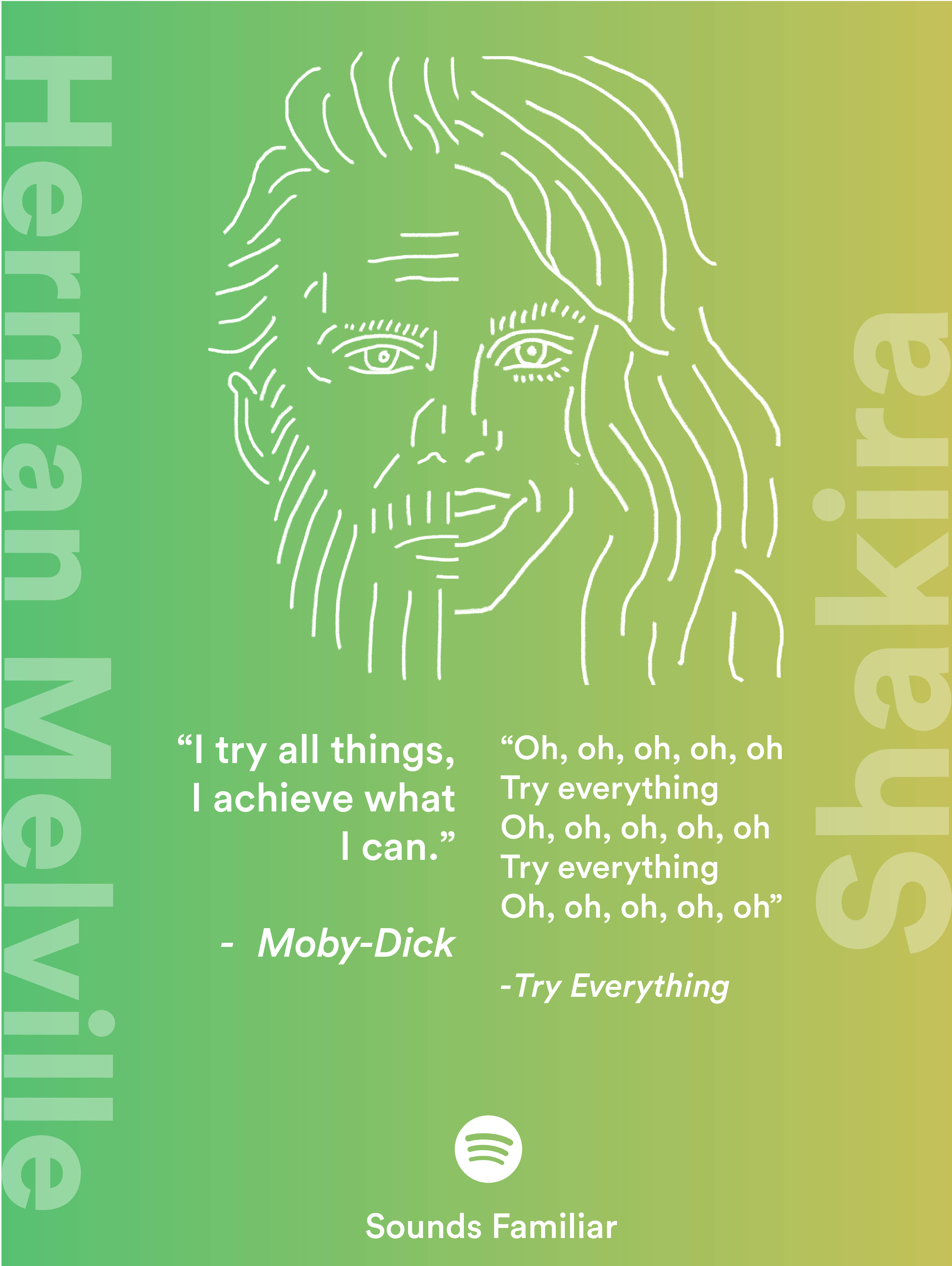 Produced with
Ethan McKay (AD)